Bangkok Palace Thai
2202 W Sunset Blvd, Los Angeles, CA 90026
Order now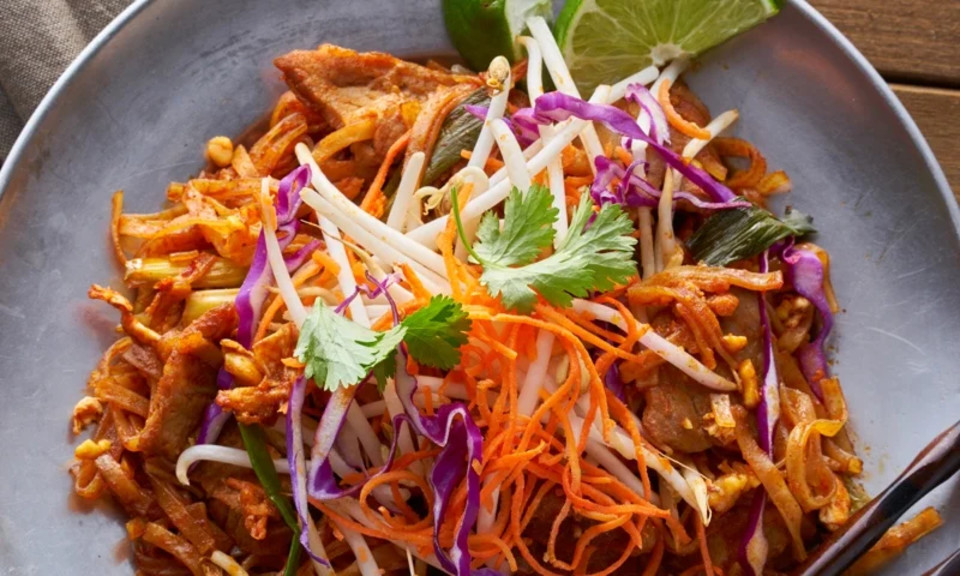 Blanca
So I've been ordering from Bangkok Palace since October 2013. I have had almost everything on their menu at one point or another and the quality of their food is above par!!! Everything is always cooked thoroughly. Their egg rolls are divine, the dumplings are just right, the Pad Thai, Chow Mein and all of their noodle dishes are never greasy which is just impossible to find. Their pork, beef and chicken are beautifully seasoned and their dessert.. everyone in the house is addicted to this one out of all other options on Grub Hub. I have truly nothing bad to say about this place and its in YOUR best interest to definitely try it out! Enjoy!
Lauren
This place consistently comes early and the food is as fresh and tasty as any Thai delivery ever. The delivery personel is always gracious as well. For a picky vegan as myself, they do a great job of nixing the eggs and meat in the dishes I have ordered.
Caity
we had the spicy noodles, pad thai and sweet and sour tofu. all were delicious. also egg rolls and thai iced tea. cheap, fast and delicious.
Mark
Delivery was early! Early! One thing i miss is the lemon sauce for the crab meat Rangoon, but they were hot and fresh this time.

Thank you!
Chris
Excellent food, Orange chicken is amazing, pot stickers were perfect. Will definitely order from the Palace again.
About us
Asian, BBQ, Dinner, Lunch Specials, Salads, Seafood, Soup, Thai, Vegan, Vegetarian
Today

Delivery: 4:30 PM - 9:45 PM

Takeout: 11:00 AM - 3:00 PM

Delivery

Monday:

11:00 AM - 3:30 PM

Tuesday:

11:00 AM - 3:30 PM

Wednesday:

11:00 AM - 3:30 PM

Thursday:

11:00 AM - 3:30 PM

Friday:

11:00 AM - 3:30 PM

Saturday:

11:00 AM - 9:45 PM

Sunday:

11:00 AM - 9:45 PM

Takeout

Monday:

11:00 AM - 3:00 PM

Tuesday:

11:00 AM - 3:00 PM

Wednesday:

11:00 AM - 3:30 PM

Thursday:

11:00 AM - 3:30 PM

Friday:

11:00 AM - 3:30 PM

Saturday:

11:00 AM - 9:30 PM

Sunday:

11:00 AM - 9:30 PM